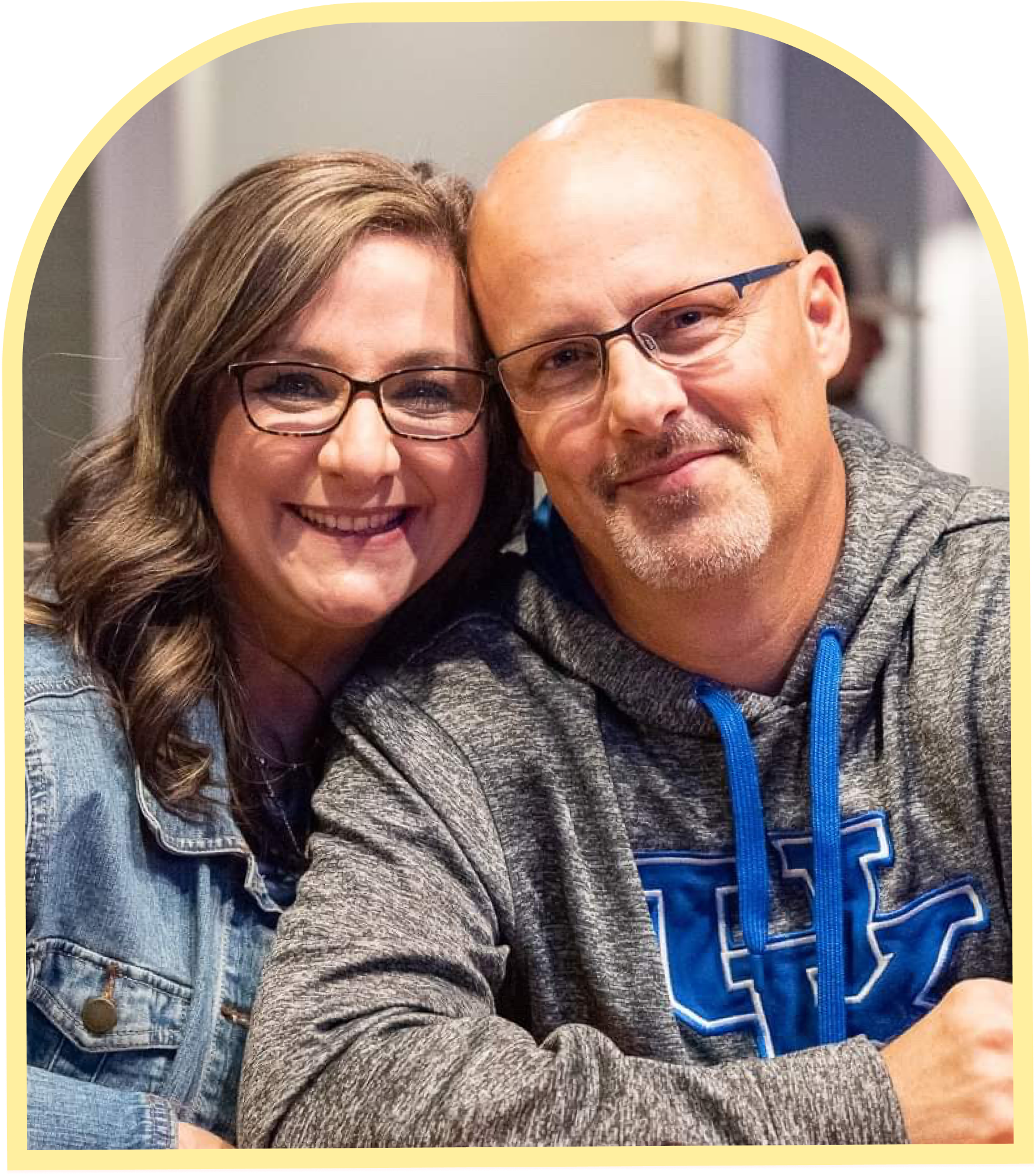 We bought Biancke's in July 2019 as well as owning Fava's in Georgetown Kentucky since 1996. Jonathon is retired from Toyota Motor Manufacturing Kentucky in Georgetown Kentucky and Kimberly is a retired nurse still serving part time in the community. We have three children Kourtney, Corban, and Alden as well as three wonderful grandchildren Kennedy, Kynlee, and Knox. We live in the apartment above Biancke's Restaurant in Cynthiana and love the community and being a part of it.
Kim and I moved to Kentucky in 1990 from Louisiana I grew up in a restaurant business. My mother owned a local restaurant in Louisiana during my childhood. I met Kim at a restaurant where she managed and waited tables. I start working at Toyota 1994 while Kim finished college. She started working as a registered nurse in 1997. We first purchased Fava's restaurant in 1996 and had my mother run the daily operations while I did all the bookkeeping and managerial duties for the business. After four years, as our kids grew and became more involved in school sports activities. We made the decision to sell the business to my mother and father. 
I continued to assist from time to time for the next 15 years and developed a bigger role again after my mother's cancer diagnosis. As her cancer progressed, I resumes the role of full-time manager. After her passing in the Fall of 2015, I was asked by my father to purchase the restaurant from him and I accomplish that in January 2016. I have have been Fava's owner/operator since 1996. Our daughter, son-in-law and grandchildren are members of the Cynthiana community and we love to visit with them and go to events and activities there. We were excited about the prospect 
of purchasing another restaurant similar to Fava's when we heard that Biancke's might be available. Running a restaurant steeped in hometown atmosphere and community pride is what attracted us to Fava's as well as Biancke's. Maintaining their current community spirit is our primary goal. Additionally, we would like to expend catering and upgrade the banquet room to offer a more formal venue to host events like weddings showers private parties, etc.